PUBLIC SPEAKING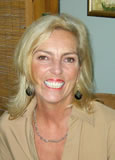 Maggie Kerr (AAT.Dip.Couns.)
is a full time professional counselling Astrologer with over 28 years experience.
Available for Public Speaking:

Please call 07 5594 5959 or contact by e-mail
Seminar and Lecture Topics for Public Speaking
THE 12 PEOPLE TYPES & HUMAN RESOURCE MANAGEMENT – 1 day
Here you will meet Maggie as the Professional Astrologer who is well versed in this amazing psychological model for understanding human behaviour. The 12 'People Types' are of course the 12 Zodiac signs – but we will meet them deeply – what are their unconscious 'drivers', games, beliefs, behaviour, personality styles – what do they need and when?
SYSTEMS THINKING & THEORY – 1 day
We start by introducing traditional ideas of 'open' and 'closed' systems. Then we add concepts from metaphysics to understand how 'causal reality' creates the healthy energetic system that can be built from the synthesis of both.
PEOPLE SKILLS IN BUSINESS – Using the workplace to heal and grow. - 1 day
From childhood we bring unconscious patterns that arise from our "core beliefs" with us into our adult life, and then 'attract' people to play these out with! Our workplace is perfect territory to 'dream up' people who push our buttons, make us laugh or cry, and with whom we play our unconscious games in our attempts to get our needs met.
Utilising the Transactional Analysis Model (T.A.) - a simple and clever way of understanding our "Ego States"; & Gestalt Therapy – a tool for dialoguing and resolution we gain insight for deeper understanding to become more conscious in the workplace.
AN IN DEPTH LOOK AT PLANETARY CYCLES – 1 day
By working with monthly, annular, 2 year, 12 year & 28 year cycles we empower ourselves psychically, emotionally and psychologically.

LIVING WITH THE 7 YEAR ITCH – Lecture or 1 day
The 28 Year Saturn cycle in your life. From birth to maturity our psyche re-structures & adjusts every 7 years. By working with the 4 phases of this cycle we support our ability to create success in our lives.
THE BIG PICTURE –Astrological Cycles & the 21st Century. Lecture or 1 day
By exploring the 4,000 years of human history that has led to our current planetary activity we gain insight for the big shifts about to unfold over the next 2 decades.
THE NATURE OF CONSCIOUSNESS - Lecture or 1 day
The purpose of life is to become "conscious": i.e. to grow into our true potential for creative enterprise. The mind, body, spirit and soul must come together to achieve this. So how?
THE 7 LEVELS OF PERSONAL AND ORGANISATIONAL CONSCIOUSNESS - Lecture
We work with the principals involved in moving from the 1st level of "Survival Consciousness" to the 7th level of "Transformational Consciousness".
THERAPEUTIC CONCEPTS - 1 or 4 days
Introducing Client Centered Counselling tools, concepts around healing and transformation, identifying &
re-programming emotional blockages, and much more when held over 4 days.
THE POWER OF RELATIONSHIPS– 1 Day
Concepts & tools to get the best out of them! Both personally and professionally our ability to sustain healthy relationship holds the key to success.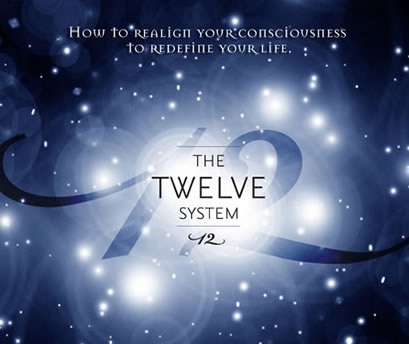 Maggie's new book "The 12 System - How to Re-align your Consciousness to Re-define your Life" explores our current point in human and planetary evolution & explains how to become part of "The Shift"- co-authored with Mary-Lou Kelly.
click here to read more and order

www.12systemseminars.com
Video Icon

Join Maggie for a 5 minute video introducing

The 12 System
Join Maggie for a 5 minute video introducing The 12 System
Maggie is now a part of the team
at John Edward Presents Infinite Quest.com
Go directly to Maggie's Page at InfiniteQuest - click here