EVENTS: Seminars & Webinars
Maggie offers dynamic presentations with a wide range of topical and useful subjects. Her knowledge and skills enable people from all walks of life to join the pioneers who are riding the wave of innovation and change currently unfolding. Maggie has trained in the fields of Psychology, Psychotherapy, Astrology, Metaphysics, Philosophy, Mythology, Humanism & Ancient Teachings. Her unique blend of these subjects offers in-depth understanding of "the big picture" in human history and social affairs, and our personal life cycles, purpose and challenges. Maggie has been a pioneer in developing tools and techniques to identify and change limiting unconscious DNA code patterns to enable our full creative power!
---
In Person with Maggie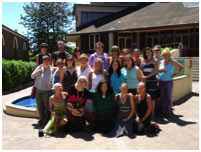 Maggie's Seminars & Trainings
offer a wide variety of topics drawing
on her 30 years' experience in both
Astrology & emotional healing models.
Upcoming Seminar!

The Soul's Code Revealed
9th & 16th January 2016
The Astrology of 2016
1 day Sat 6th Feb 2016
@ Carrara on the Gold Coast
Webinars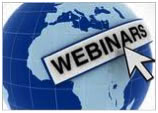 This Spiritual Life Coaching Program
explores the philosophies & science
of 'Conscious Evolution',
why we are in a conscious revolution,
and how to make the 'shift' into new
levels of our
conscious potential.
Maggie is currently working with the John Edward
media group to create the e-learning course.
-

These programs are great for Human Resource & group empowerment.
Maggie is known as an a highly motivating & entertaining speaker.
Topics:
Systems Thinking & Theory
People Skills In Business
In Depth Look At Planetary Cycles
Living With The 7 Year Itch
The Nature Of Consciousness
Astrological Cycles & The 21stc
The Power Of Relationships
Contact Maggie for further information or to book her as a presenter.
---
Order recordings of Past Seminars
Astrology & Psychotherapy
All About The Ascendant
Family Systems & Astrology
Chiron – Key to Cosmic Consciousness
The Outer Planets in Transit
Astrology of Relationships
The Solar Return Chart
The Astrology of 2014
'The 12 System' Planning Your Year
4 x mp3 each seminar + notes $40
Contact Maggie to order