EVENTS:
... 2 Events, please scroll down ..
---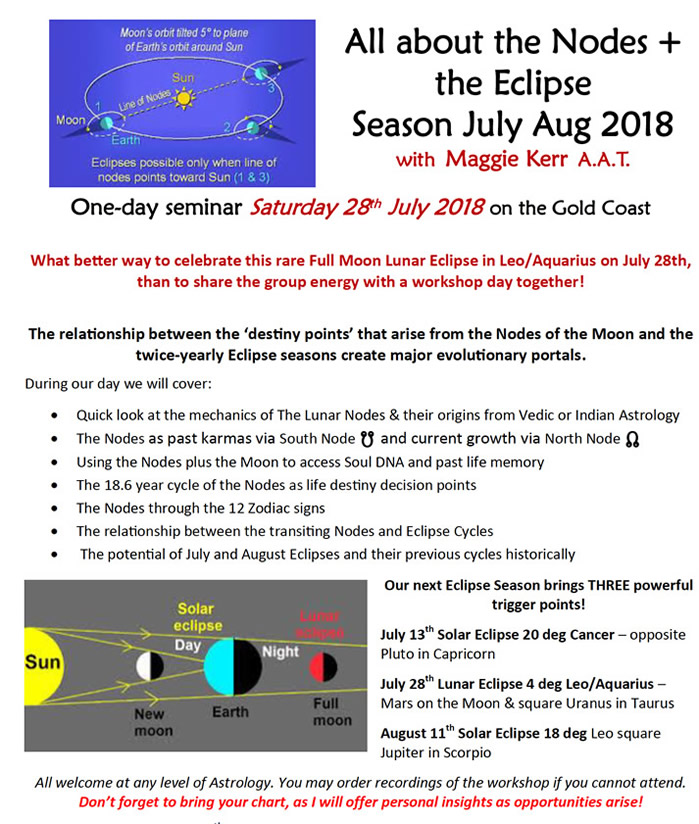 ---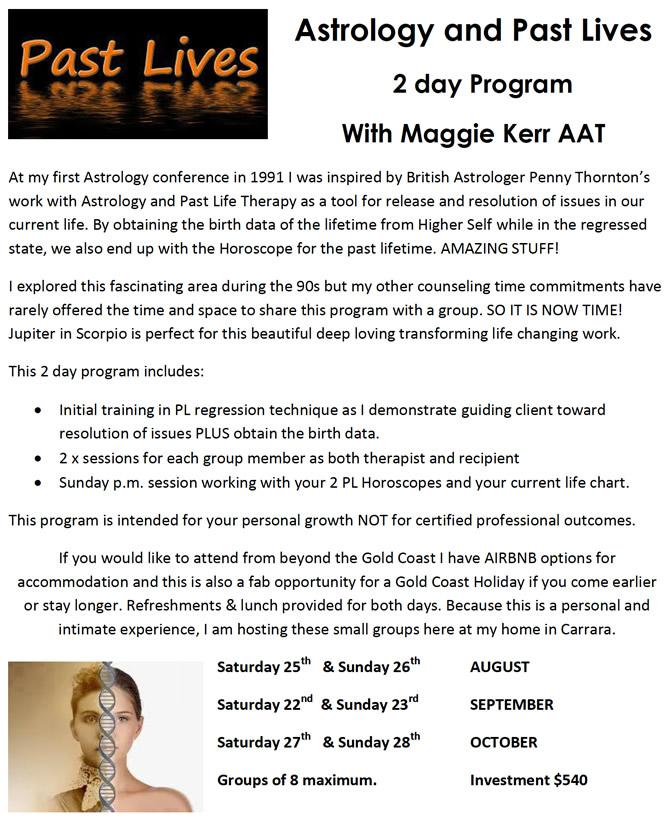 If you'd like to book to attend or discuss in more detail email me or ring
Maggie 0755 945 959 or maggiekerr@universalastrology.com.au
-

These programs are great for Human Resource & group empowerment.
Maggie is known as an a highly motivating & entertaining speaker.
Topics:
Systems Thinking & Theory
People Skills In Business
In Depth Look At Planetary Cycles
Living With The 7 Year Itch
The Nature Of Consciousness
Astrological Cycles & The 21stc
The Power Of Relationships
Contact Maggie for further information or to book her as a presenter.
---
Order recordings of Past Seminars
Astrology & Psychotherapy
All About The Ascendant
Family Systems & Astrology
Chiron – Key to Cosmic Consciousness
The Outer Planets in Transit
Astrology of Relationships
The Solar Return Chart
The Astrology of 2014
'The 12 System' Planning Your Year
4 x mp3 each seminar + notes $40
Contact Maggie to order
---