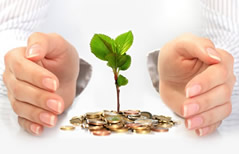 Business Profiling
Companies or Businesses can also be psychologically profiled…just like people. Indeed the inherent strengths and weakness of any individual will be directly transferred to the business they build.
For both the long term success of your enterprise plus conscious decision making to achieve this, Astrology is an excellent tool. In Part 4 of 'The12 System' seminars you can see how easy it is to plan each year + 12 year cycles for your business.
'The Date of Incorporation' and 'First Day of Trading' charts reveal inherent strengths and weaknesses of your business plus long term potentials. These charts tell us about the 'psyche' of the company.
The current year Transits & Planet Cycles to the company horoscope reveal best timings for marketing strategy.
Analysing the horoscopes of the primary directors/owners is also appropriate to synthesize with the horoscope of the company itself.
For new business ventures, selection of best dates for incorporation may be chosen to empower the potential for achieving your goals.
If your business is experiencing any degree of struggle you can request fresh options to 'Re-incorporate' your business with a new date that offers successful long term outcomes.
An investment of $350.00 for a 1.5 hour session with Maggie may be the best investment you can make to support your business goals. Once you have booked your initial consultation you will need to provide the following details when she emails you.
the date and place of your 'date of business incorporation' and/or 'first day of trading'
the birth date, time & place for you + partners/co-directors
a short list of significant dates of significant issues or positive outcomes
Please Contact Maggie directly for bookings or if you have any further questions
07 5594 5959 or contact by e-mail