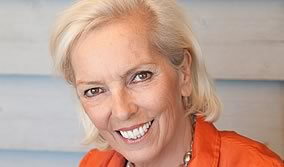 Personal Counselling & Coaching
Ongoing coaching to support awareness and change is also available after the initial session. This 'process work' offers a safe and supportive environment from which to explore personal issues and concerns that honours your unique way of thinking and being. We also brainstorm, play with ideas and options, and thoroughly enjoy the process!
By working creatively with models and ideas to support conscious psychological awareness, and the emotional release of the past, a synergy may be achieved between mind, body and feelings that allows for the excitement and inspiration so necessary for the birth and development of new cycles of growth and expression.
The work itself draws from a range of techniques most appropriate for you. Within this framework we use psycho-synthesis, gestalt therapy, transactional analysis, assertiveness training, communication techniques, relationship models, family systems therapy, guided imagery, and other emotional release therapies.
The aim of this work is to unravel your unique personal jigsaw through analysis of your unconscious core beliefs and identifying your 'child held positions'. This awareness allows 'decisions for change' that lead to long lasting positive change and growth, no longer held back by limiting belief systems.
Working on the reality that we can't change our outside world until we change our inner world, this is literally life changing work. By becoming aware of and releasing all the old emotional material that we have stored in our unconscious we are free to celebrate our lives and create brand new realities.
Having specialized in spiritual guidance and 'mind/body health' for over 3 decades I also offer insight and tools for understanding and mobilizing various emotional 'diseases' such as depression. When we understand the interface between our emotions and our health we give ourselves a fascinating and awesome ability to empower ourselves in a whole new way!
During the therapeutic process you will be empowered to proceed independently, safely and effectively to consciously create your life. Indeed you will be taught how to be your own 'therapist' so you have access to your own source of guidance, strength, will, purpose, joy, love and wisdom so that you can increasingly function in the world with these qualities.
Coaching @ $200 per hour
Please Contact Maggie for bookings or if you have further questions
Please call 07 5594 5959 or contact by e-mail